The Weirdest Fire Hazards in Your Meadville Home
1/18/2021 (Permalink)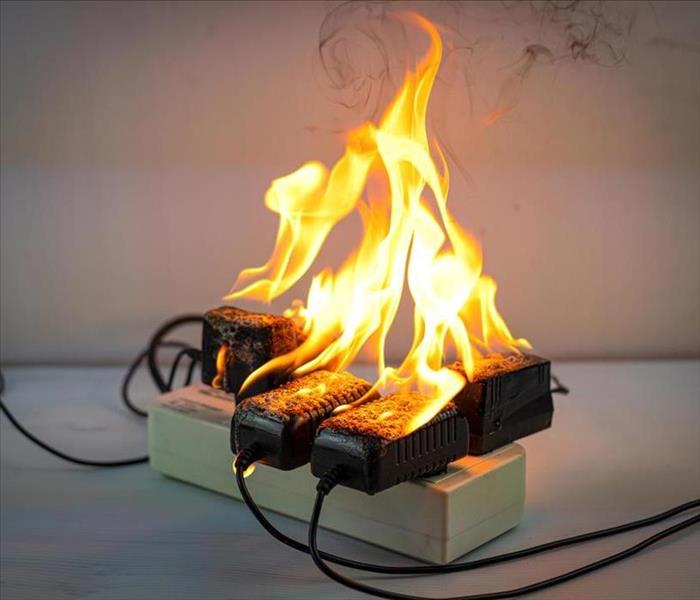 Recalled products like microwaves, generators, toaster ovens, electrical products, & household dryers are just a few known to have caused house fires.
Fire hazards. We know our homes are filled with them. Our mothers have warned us for centuries about the risks in the home. Fireplaces, the oven, stove, not changing your smoke detectors, propane left in the garage... and so on and so forth. But what about the weird and the unknown? Did you know that some of our most common household products are fire hazards? Allow SERVPRO of Crawford and NE Venango Counties detail this puzzling list of flammable items that you may not be aware of.
Recalled Products- A biggie. Keep an eye on consumer reports and recalls that come in letter form to your door. Recalled products like microwaves, generators, toaster ovens, and household dryers are just a few to name. You can check your products on the Consumer Product Safety Commission website here.
Excess Sawdust- Hubby outside tinkering on a new treehouse for the kids? Sawdust does not seem like it would be hazardous…but it is highly flammable, especially when it collects in piles. Make sure to shop-vac the dust up every time it accumulates to avoid fire.
Non-Dairy Coffee Creamer- Say what? This powder is on the list of flammable foods. Yikes! Keep it away from anything flammable to avoid an accident.
Nail Polish Remover-Main ingredient? Acetone. Acetone does not actually catch fire itself---rather the vapors are what are considered flammable. Keep it away from outlets and open flames.
Bathroom Chemicals- Not too much of a surprise here. The combination of bleach and ammonia is not only a fire hazard but a health hazard too.
9-Volt Batteries- Even if you are careful about separating the batteries for recycling---- they can touch metal in the garbage can and catch fire.
Birds Nest on Outdoor Lighting- This is definitely one of the odder ones! There have been several instances of fires starting from the twigs, grass, and other materials used by the birds, sitting on top of a heated lightbulb, causing combustion.
Glass or Crystal Décor- Although a rare occurrence, the heat from sunlight can cause the glass to overheat, combust, and potentially spark a fire.
Linseed Oil- Commonly used for home projects. If left on a rag---it can spontaneously combust.
No matter how a blaze starts…the effects are serious and dangerous. Allow SERVPRO of Crawford and NE Venango County to take care of your home or business in the case of fire. This is the cornerstone of our business, and we are the area's number one fire restoration company. We have the proper equipment, employees, and knowledge to care for your residence. Follow us on Facebook for more fire tips of the trade. In the meantime---stay safe from all of us at SERVPRO of Crawford and NE Venango County.